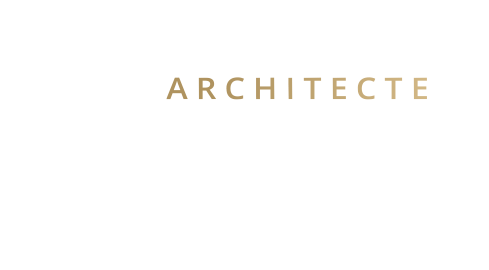 Your building inspector

since more than 25 years
An inspection is a crucial step before the definitive purchase of a house, to ensure that your investment is up to your needs, expectations, budget and especially in order to avoid unpleasant surprises! Whether it's for, a condominium, a secondary residence (cabin or lodge), an income property, etc., a qualified building inspector will undertake a precise inspection of the state of the property.
Much more than a building inspector
Our firm offers rigorous inspections and preventive solutions. The report provided by Jean Bluteau, architect is clear and detailed, offering you peace of mind and allowing you to make a fair and informed decision on your future investment and thus succeed your real estate transaction.

Pre-purchase/pre-sale inspection
Summary assessment of the district
Piece-by-piece description
Complete inspection: roofing, foundations, plumbing, heating, electricity, ventilation, air conditioning and structure
Thermographic verification and humidity level check

Building expertise
More in-depth study of a specific element (roofing, structure, foundations, etc.)
Costs estimates for repair or rehabilitation works
Forensic expertise (expert witness)

Status certificate
Inspection of common areas of a condominium
Development of a contingency fund for various repair and maintenance work
About Jean Bluteau, architect
Experimented, Jean Bluteau has more than 25 years of experience in building inspections, specializing in pre-purchase inspection, presales, status certificates, as well as in building expertise and presentation in court (expert witness). The knowledge, the experience, the professionalism, the cordiality of Jean Bluteau, as well as deep notions in centennial buildings (a significant asset) distinguishes him from several other building inspectors.
An added value
MEMBER OF THE ORDER OF ARCHITECTS
Member of the order of the architects of Quebec (O.A.Q.: A3476), Mr. Bluteau offers exceptional quality of work, objective and impartial evaluation and assured confidentiality. He has a professional liability insurance and uses technologically advanced devices to meet requirements. A very detailed written report, clear and understandable (about 40 pages with photos) will be sent to you and Mr. Bluteau can answer your questions as needed (by email or by phone). By choosing Jean Bluteau, architect you are assured to collaborate with a professional team, courteous, efficient, bilingual (French, English) and also available on evenings and weekends! You will receive a promptly quality service. Mindful to details and prioritizing satisfaction, our firm allows you to make an informed decision by obtaining the right information on the general condition of the building you want to inspect. An integrated and objective inspector ensures that the inspection will be done in your interest, which is to protect you!

READ MORE
What do you need to know? +

6769, Ave. De Lorimier
Montréal (Québec) H2G 2P8
jbainspections@gmail.com
Tel. 514-367-0699
Fax. 514-367-0699
© 2023 Jean Bluteau Architecte. All rights reserved.